118 Wyong Road, Killarney Vale | p: (02) 4332 9759 | e: sales@centralcoastcycles.com.au
Halfway between Sydney and Newcastle lies Gosford and the beautiful Central Coast, home of Central Coast Cycles. Now cyclists come in all shapes and sizes – there's road cyclists who like to break out of the pack on a racing bike, there's hardcore BMX freaks who want to fly through the air off a giant dirt-jump, and there's mountain bike enthusiasts who want to get down and dirty offroad.  And of course there's also the cyclist who just likes getting out in the sunshine and have a bit of a pedal along a lakeside bike track such as Tuggerah Lake or Brisbane Water with friends and family.
MOUNTAIN BIKES
Mountain bikes allow you to go anywhere – anytime. Whether you're planning on raising the heartrate with a bit of cross country riding at Ourimbah, or are planning on raising the adrenalin levels by flying downhill on a dual suspension, Central Coast Cycles have the machine to suit you.
The Central Coast Ourimbah Mountain Bike Club have regular cross country (XC) and downhill meets every month over winter. 
ROAD BIKES
The Central Coast may be thousands of kilometres away from the Tour de France, but still boasts some excellent roads and rides for those just wishing to mount up and pedal into the distance.
Central Coast Cycling Club offers road racing as well as track nights at Adcock Park, West Gosford.  The Australian Time Trials Association (ATTA) holds monthly time trials races at Calga, riding 25km or 43km up through the beautiful Peats Ridge area of the Central Coast hinterlands.  If after a leisurely cruise there's the Central Coast Touring Cycle Club or the  Toukley Cycle Club (assuming you are the right age). And if you would like to include your cycling along with swimming and running, Central Coast Triathlon & Multisport Club get together every month for club races.
No matter what you would like to do – road racing, time trials, triathlons, track and velodrome racing – Central Coast Cycles have the road bike to suit you and your goals, with the top bikes from the top brands.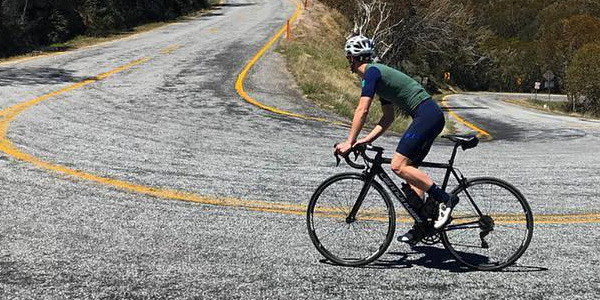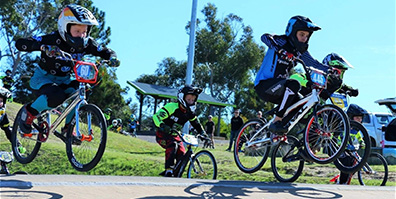 BMX BIKES
Since its launch in the 80's, BMX has come a long way. From the early days of racing around berms and woop-de-doos, BMX now encompasses dirt jumping, flatland freestyle and grinding the local skateparks.
BMX racing itself is now an Olympic sport with the Central Coast home of the Terrigal BMX Club and San Remo BMX Club.
Central Coast Cycles has an awesome range of BMX bikes from dirt-jumping bikes to freestyle bikes to BMX racing bikes, along with all the accessories to enjoy your preferred discipline. 
HYBRID & FAMILY BIKES
If racing, mountain biking or BMX is just not your thing and all you want is a nice, comfy bike to cruise the streets and bikepaths of the Central Coast on, or just to get from Point A to Point B, then Central Coast Cycles is the shop for you.
From our range of adult bikes you can find a two-wheeler to cruise along the bike track from The Entrance to Chittaway Bay, ride along the shores of Brisbane Water from Woy Woy to Gosford, or enjoy the streets of your local Central Coast suburb.
Central Coast Cycles has bikes for big kids of all ages, all sizes and all fitness levels.
KIDS BIKES
After first steps and first words, the next milestone in any child's life is their first bike. Most start early and get a tricycle, and then move to a two wheel model (with training wheels of course).
And of course, sooner or later those training wheels come off and then the sky is the limit!
No matter which stage your child is at, you can rest assured that the team at Central Coast Cycles will make certain that their entry into pedalling is a safe and enjoyable one, and with the brands of children's bikes available will ensure that their bike can handle all the punishment a kid can dish out.
SERVICE & REPAIRS
Central Coast Cycles are proud to have the best bicycle after sales service between Sydney and Newcastle. If you need any work done on your pushy, regardless of whether it's a simple adjustment or a full-blown overhaul service, then wheel it in to Central Coast Cycles and be confident that your machine will be taken the best care of by the guys with the know-how galore.
118 Wyong Road Killarney Vale p: (02) 4332 9759 | e: sales@centralcoastcycles.com.au